22 April 2010 // beginning at 9.30 // KaserneScenen, Aarhus University (map here)
---
Due to the ash- and eruption related cancellation of the three-day seminar "Interweaving Technologies – the Aesthetics of Digital Urban Living", you are hereby cordially invited to the mini-seminar "Aesthetic eruptions of the digital".
This will be a minor seminar of 3-4 hours where we will take our departure in the already prepared presentations by the presenters from the Aarhus area. Additionally, we will have two of the workshops originally intended for the cancelled conference, as Martin Howse and Gordan Savicic will be joining us. Read more below.
Schedule
9:30 // Presentations in discussion panels (there will also be breaks and time for lunch)
13:30 // Workshops begin with a joint presentation and then we split into groups
Presentations
We will have a break between each panel.
Mediating urban life
ca 9:30-10:10
Nina Gram "Mobile sounds and mediated immediacy"
Kjetil Sandvik "Mixed media, ubiquitous computing and augmented reality as educational format"
Experiencing (interactive) machines
ca 10:30-11:10
Lotte Philipsen "What is interactivity in digital art?"
Morten Riis "The machine – From divine utopia to everyday gadget"
The politics of networks
ca 11:30-12:30
Tatiana Bazzichelli "Aesthetics of Common Participation and Networking Enterprises"
Geoff Cox "Democracy 2.0: Les Liens Invisibles"
Christian Ulrik Andersen & Søren Bro Pold "Discursive places: The Talkaoke cases"
---
Workshop 1: Psychogeophysics Aarhus
by Martin Howse (http://www.1010.co.uk/org/)
"Psychogeography could set for itself the study of the precise laws and specific effects of the geographical environment, consciously organized or not, on the emotions and behavior of individuals." [Introduction to a Critique of Urban Geography. Guy-Ernest Debord]
Psychogeophysics Aarhus proposes discussion and intervention (walking) in the spectral city of Aarhus, and within the novel interdisciplinary frame of psychogeophysics, colliding and revitalising psychogeographics with earth science measurements and study; a practical investigation of urban geophysical archaeology and spectral ecologies.
Psychogeophysics Aarhus is situated within the context of a mobile research laboratory devoted to the use of free software and open hardware within the field of psychogeophysics. Workshops and working groups have been conducted within this frame in Newcastle (The Courier's Tragedy) and in Berlin (Topology of a Future City as part of Transmediale10).
Workshop 2: Wi-fi Cracking Workshop
by Gordan Savicic (http://www.yugo.at/processing/)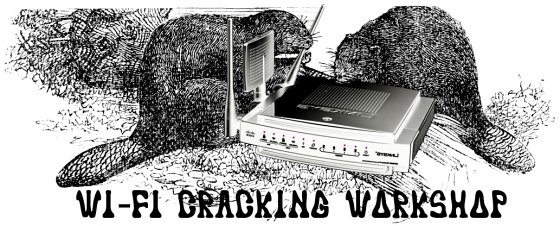 The workshop will showcase the ease of cracking WEP/WPA wireless network encryptions as a way for understanding the risks of Wi-Fi networks and will provide participants with handy computer skills for the precarious offline times. Further, we'll look at network packet capture and analysis. The workshop is open to anyone with a healthy dose of curiosity and paranoia. No prior technical experience is required. Bring your own laptop (either PC or Intel-Mac, G3/G4 Macintosh computers are not supported!)